Notif
Typeface Design
ECV
2019
Notif is a sansserif typeface family conceived for Brut, a french online media. It is a geometric and low contrast character specially made to be read on screen. It has three other variations for different subjects: nature, sport and music.



Paris, Berlin, une histoire des formes
Book design & concept
ECV
2018
Research of the typographic landscape of Paris and Berlin. The book starts with a comparative study throughout the history, the architecture and the design of each city to understand their influences and differences. It ends with an analyse of the differents shapes, typefaces and colors that define the two capitals.

Project co-written and co-designed with Gwennina Moigne.


Soft cover and book jacquet
160 pages
14 × 20 cm
TF25
Visual Identity
ECV
2018
TF 25 is a type festival that takes place at the Musée de l'Imprimerie in Lyon.
Because it takes place in a Printing House Museum, this project honours the printing matter itself. The idea was to create a sensual image through texture and colour where signs appear and disappear within the composition. In the abstract areas, the letters become matter.

104 Paris
Visual identity
H5
2018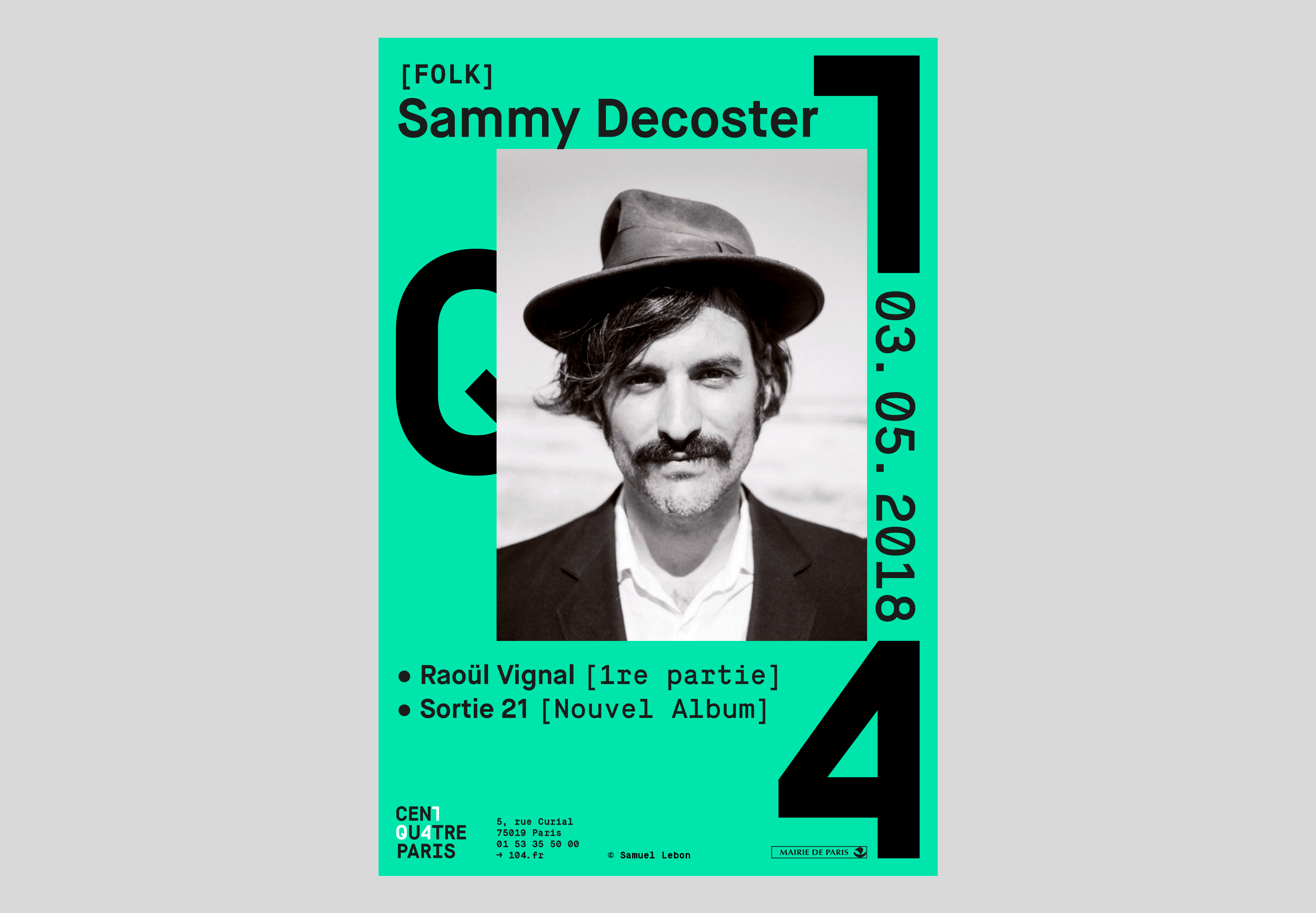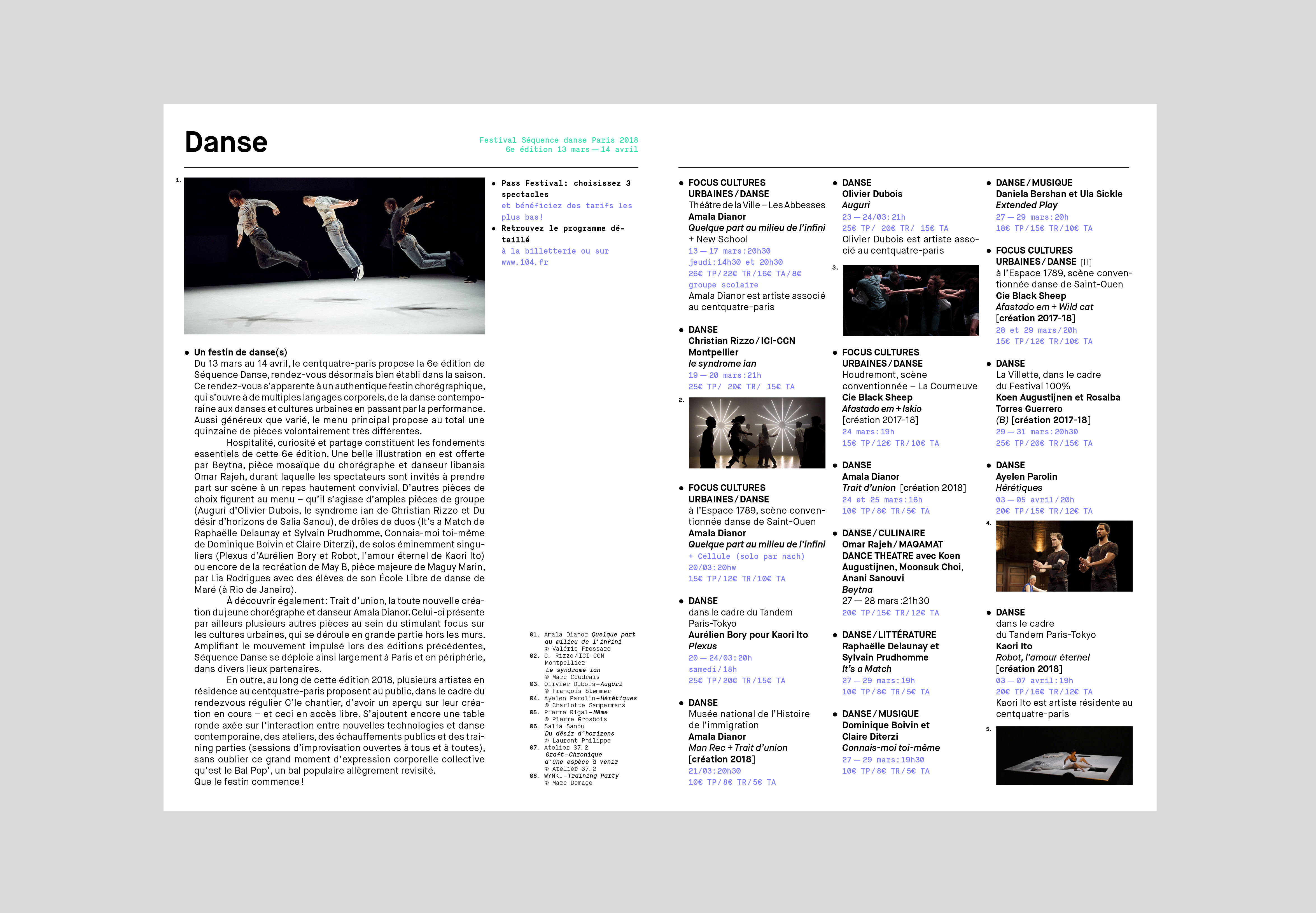 Proposition I made with H5 for the new visual identity of the cultural centre in Paris, Le Cent-Quatre Paris. The institution is playfull and constantly changing. People can go there to dance, shop, take a coffee, see exhibitions, etc…
Its joviality and its capacity of modulation is represented here through vivid colours and typography. The logo is constructed with the shape of letters and numbers. This charter allows a double reading that can be adapted throughout the different mediums of communication.